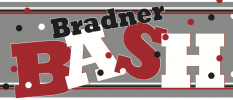 OLEAN — The city of Olean and the Olean Local Development Corp. (OLDC), in conjunction with Dr. Green Lawn and Custom Turf, will be hosting the Bradner Bash on May 30 at Bradner Stadium from 5 to 11 p.m.
The Bradner Bash is an event to bring focus and people back to the stadium. Although it's deemed a fundraising event for the stadium, the OLDC would like to showcase the stadium "as the place to be" for events throughout the year. The Buffalo Philharmonic, the Beach Boys, even 1930s baseball teams used to frequent the stadium grounds.
Music, food, fun and games — focused to the family crowd — will be the main ingredients of Bradner Bash. A local band, Barry Brothers, will perform 5:30 to 7:30 p.m., with Porcelain Bus Drivers from 8 to 11 p.m. The Porcelain Busdrivers have been playing a mix of classic to modern rock, disco, hip hop, and '80s and '90s throughout New York, Pennsylvania and Ohio, and have served as a back‑up band to nationally acclaimed groups in the past.
Food and retail vendors will be located throughout the venue. Stadium users, including the Olean Oilers, Southern Tier Diesel, Jamestown Community College, Rally in the Valley, will be asked to participate with a booth at the event such as host a carnival booth game.
Sanzo Beverage has signed on as beverage supplier. There will be an admission fee of $5, with under 21 free and also for youngsters when accompanied by an adult.
Bradner Bash will also conduct a raffle awarding $3,500 in cash prizes. The raffle is $20 and will admit two people into the bash with the ticket.
A vendor application is available for prices ranging from $20 to $60. The event is working with the restaurants located around the stadium for vending purposes for the event. Greater Olean Area Chamber of Commerce (GOACC) is assisting with the event in terms of promotion and coordination.
For general information, please call Olean's Department of Public Works at 376‑5650, and for retail vendor information contact GOACC at 372‑4433.